Bruce Broughton was born on March 8, 1945 in Los Angeles (California). It is one of the oldest composers there today, and winner of multiple awards. His are the magnificent scores for Silverado (1985), Tombstone (1993) or Young Sherlock Holmes (1985). Today it remains active, composing for both film and for concert halls. It is one of the great symphonists in the history of film music, and also the most neglected. 
Bruce Broughton was born on March 8 1945 in Los Angeles (California). It is one of the composers most veterans we have today, winner of multiple awards. Theirs are the magnificent scores for Silverado (1985), Tombstone (1993) or Young Sherlock Holmes (1985). As of today is kept in active, composing both for the film, as for the concert halls. He is one of the great symphonist in the film music history. Now is currently in our country for the concerts he is going to offer in Seville and Tenerife.
How were your first steps in the cinema?
I began working in television, but spent the first ten years working for CBS Television in the music department as a music supervisor. I began composing as a fulltime career in 1976 and did many popular TV series like Quincy, Hawaii Five-0, How the West Was Won and Dallas. Silverado was my 3rd movie, but the first really big one and the success of that score turned me into a movie composer. Since that time, I have enjoyed going back and forth between television and motion pictures. I find them both interesting work.
You worked hard for TV. What differences do you find between working for film and television?
The two biggest differences between film and TV are time and size. In a motion picture, one generally has more time to write the score than in television, which has always been a quick medium. Of the two, television has the smaller screen and is formatted with very strict time issues. For instance, a lot of television has commercials and the show has to be made to a specific length. In a motion picture, the length varies from film to film and it is meant to be viewed in a large room with no distractions. You can be more subtle with a motion picture than you can with television. But the type of music used in both media are similar.
You studied film music at the University of Southern Californiain. Who had as teachers, ans who was the relationship with them?
I doubt you would know any of my teachers in college. For the most part, I can't say my time in college was really worthwhile to learn much, with the one exception of a really fine orchestration teacher I had. I studied privately with him and learned a lot. His teaching gave me a very good start in orchestration. While I was at the university, I was also studying privately with a composer named Emil Soderstrom, who had been a student of Carl Nielsen. I credit him with being the one who gave me a substantial start as a composer.
Who was the relationship with Lawrence Kasdan in Silverado?
Lawrence Kasdan and I had a very good working relationship during Silverado. I liked the script when I read it and enjoyed working with him. He co-wrote the movie with his brother, Mark. He wanted a "big, traditional Hollywood western" score for his movie, so that's what I gave him.
Although it is not of yours best-known works, I love the music that you composed for Monster Squad (1987). How was the process of creating? I`m sure you enjoyed a lot doing this score.
Monster Squad was essentially a comedy horror film. The movie was silly and made for kids, but I got along well with the director, Fred Dekker, and met Peter Hyams, who was producing the film. I've always been pleasantly surprised to find that so many people liked the score.
Do you prefer orchestrating and directing your own works, or relegate the job on another person?
I try to always be my own orchestrator. The only film that I actually needed an orchestrator was Lost in Space, because there wasn't enough time to do it myself. David Slonaker did that orchestration and did a great job.
Young Sherlock Holmes is considered as your best work, and it is really a master piece. How did you come to this project?, and what inspired you to write this great score?

I can say that it is also one of my favorite scores, as well. It was a hard score to do, since I had just come off of Silverado and was pretty tired. But it turned out well. For some reason, it's particularly well-liked in Spain – which is fine with me!
What movies composers do you like more?
In no particular order: Jerry Goldsmith, Alex North, Miklos Rozsa, Al Silvestri, John Powell, Don Davis, Tom Newman. And others.
Tell us a little about your work for the concert halls, so important in your career as the movies.
I have always tried to write concert music, since it is very different from film music. For instance, in a film one never has to bother with musical form, since you essentially follow the movie and the music is really an accompaniment to the film. But a concert piece is different. There is no picture or any other thing to divert you from the music, so the music has to be complete and interesting in itself. You can gain a great technique writing for movies, but you can use it to best effect in a concert piece, because there are no limits or restrictions such as those imposed by film.
We can talk a little more about how you came into the project to direct classic scores for the Excalibur from Intrada Records collection. How is working with Douglas Fake and Daniel Roobins ?
I only worked with Dan Robbins on the two Rozsa scores. Daniel did the orchestral reconstructions and did a really excellent job at them. I have worked with Douglass Fake for many, many years, however. Intrada Records has been my home as far as my movie scores are concerned and have produced a great many of them. We're considering something new at the moment. Intrada and I are talking about doing a classical album of my music, so we'll see how that goes.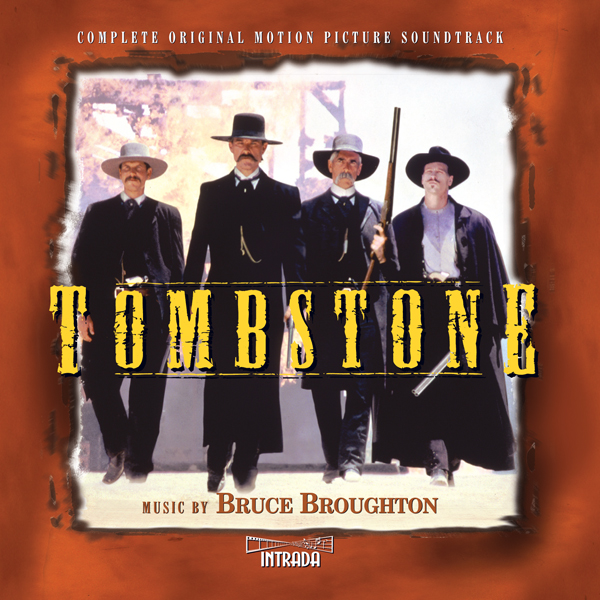 You are a great director of orchestra and you offers concerts throughout the world. How did you come to the project of Fimucite 2015?
In our country you are going to offer concerts in Seville and Tenerife. What other concerts there is on your agenda coming soon?
I'll answer these two questions together. I have always conducted my own music, so it wasn't unusual to get an invitation to either Tenerife or Sevilla. In Tenerife, I am only doing a couple of my pieces, but in Sevilla most of the concert is of my music. We're even going to do a few European premieres and at least one – maybe two – world premieres, so I'm looking forward to the concert on July 2nd.
How do you see the landscape of film music today?
The music today is very different from the music of twenty years ago. A large reason for that is because of the influence of digital technology, which has influenced every aspect of motion picture production. Personally, I don't find a lot of today's film music very interesting as music, although it's sometimes very effective with the images. There are a lot of loops and repetitions which I find boring. Music is not permitted to be as creative either musically or dramatically as it once was. But in this, I'm speaking as an older composer. I'm sure a lot of younger composers might disagree with me.
What are your next projects?
I've never known during my entire career much about my future in film or television, so I can't say. Every project has come as a surprise. At the moment, I'm looking forward to my time in Spain and after that, to a premiere of a new piece for 16 French Horns that will be premiered at the Hollywood Bowl.
Why have you composed many works for wind metal concerts?
I have written music for many different combinations. Wind ensembles are very popular in the US, so I have several band works along with many works for chamber groups, combinations of solos and duets up to pieces for a dozen or more players.
If I am not mistaken, You was the first assigned to compose the music of Home Alone (1992).  How did the work come later to John Williams?

Yes, I was asked to do Home Alone, but it came at the same time as The Rescuers Down Under, which I was already working on. So I had to turn it down and John Williams did the score instead. Home Alone was produced by John Hughes. I eventually worked with John on Baby's Day Out after Jerry Goldsmith had to turn it down, just as he had to turn down Tombstone. That's a very common thing, that a composer works on something that was originally intended for another composer. Sometimes you just get too busy.
Me gusta
(

1

)
No me gusta
(

0

)